Maximize Your Store's Growth by Understanding Your Customers
Make data-driven decision on the individual customer level. Our next-gen analyzation makes sense of your customers past behaviour to create an actionable plan.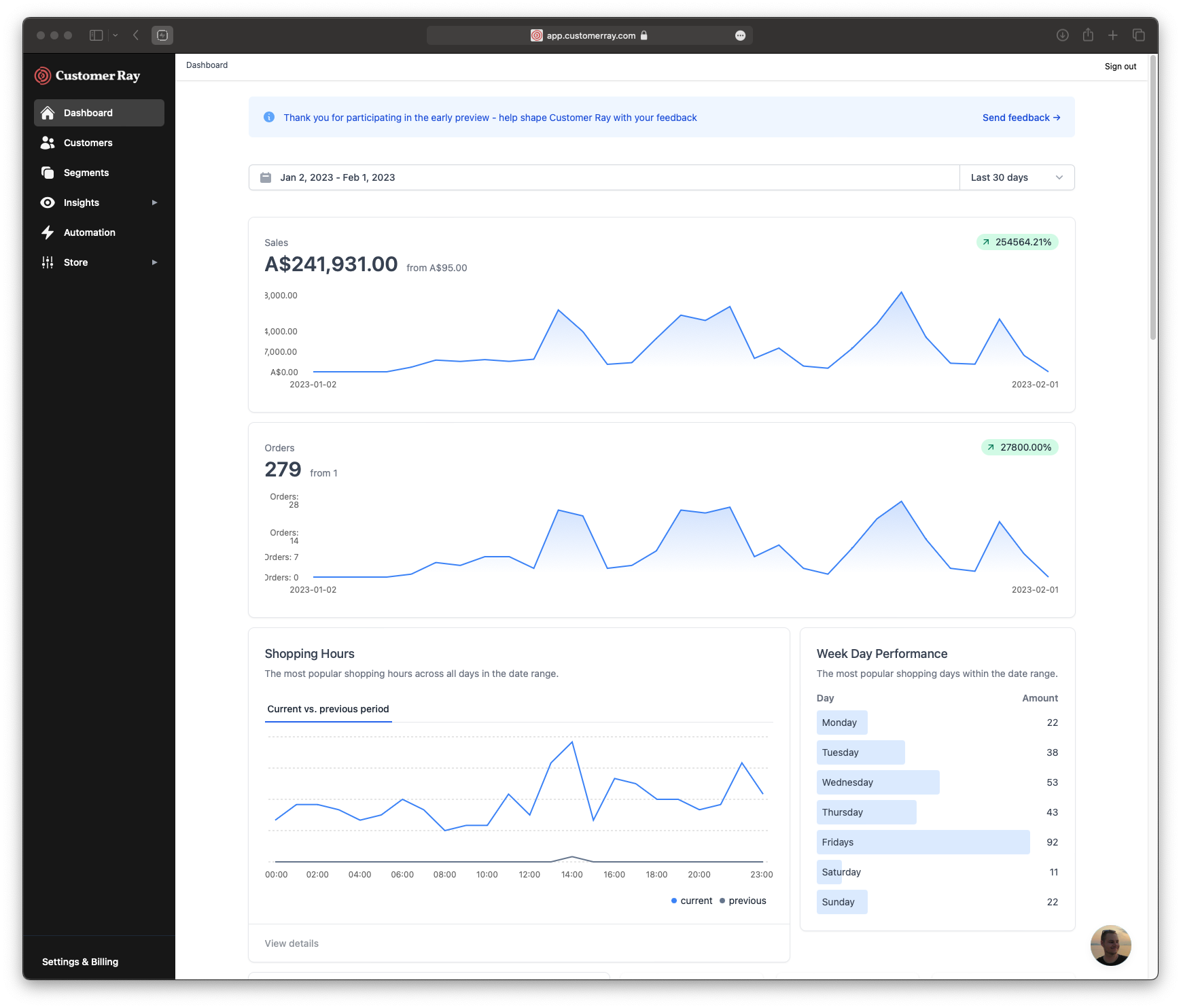 Every feature you need to win. Try it for yourself.
Understanding customers is crucial for store owners as it enables them to improve their marketing and sales efforts, increase revenue, and enhance customer loyalty. By gaining insights into customer behavior, store owners can optimize their operations and stay competitive in the marketplace.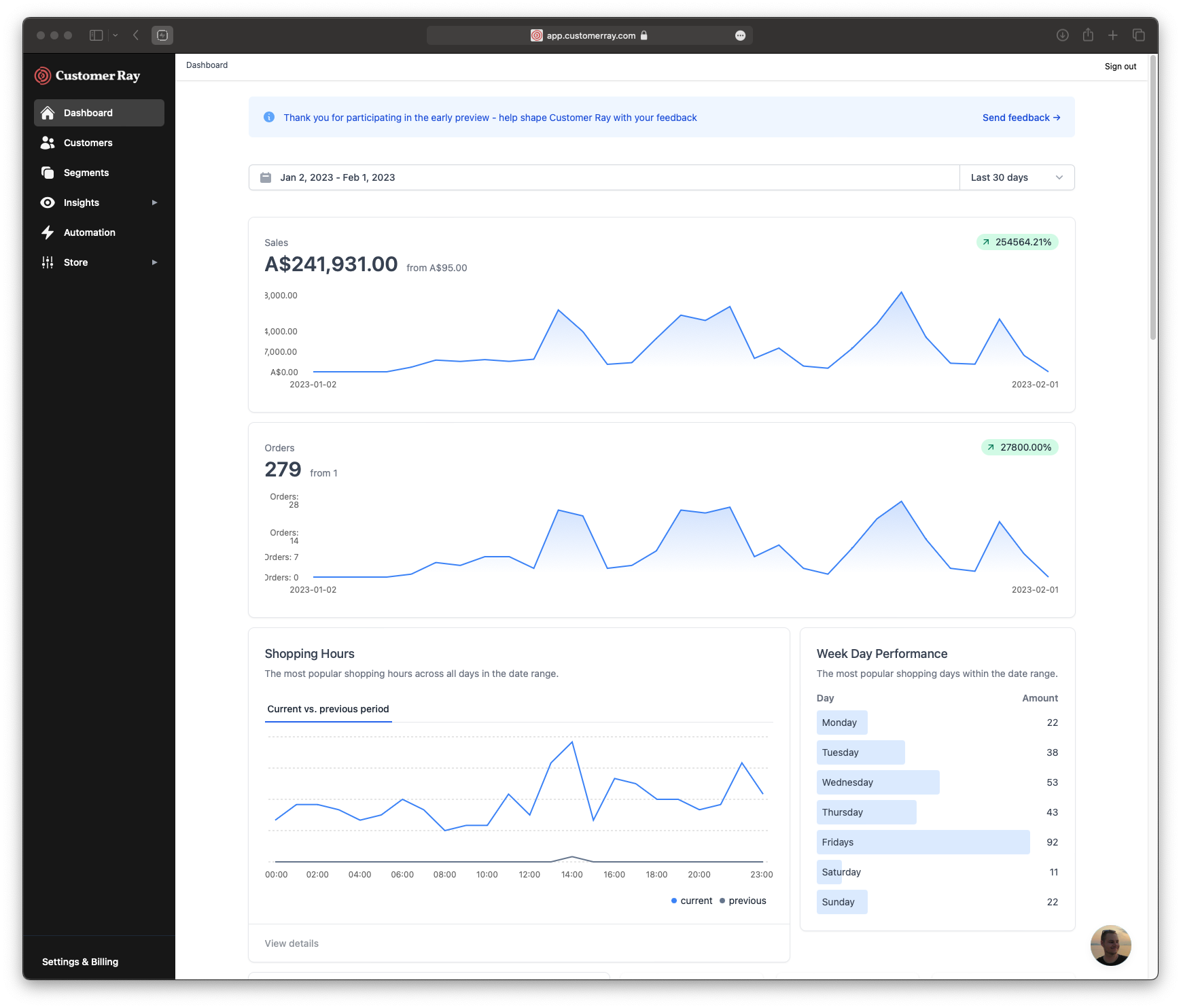 Deep insights for your customer & products
By analyzing customer data, store owners can gain insights into the demographics, preferences, and behaviors of their target market, allowing them to tailor their marketing and sales efforts more effectively.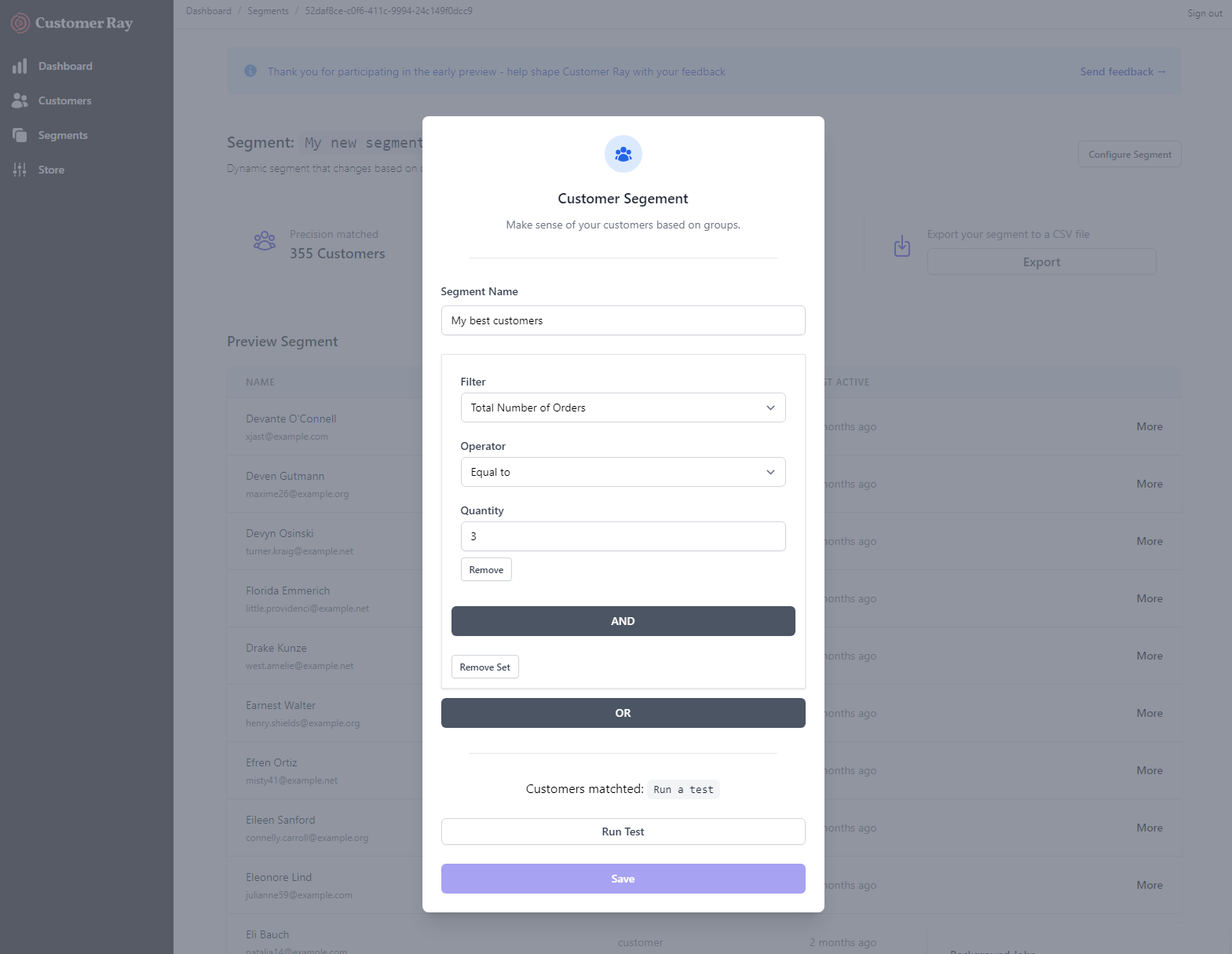 Powerful segmentation with continous analyzation
Unlock insights on customer behavior by analyzing data to make smarter business decisions, improve marketing and tailor product offerings.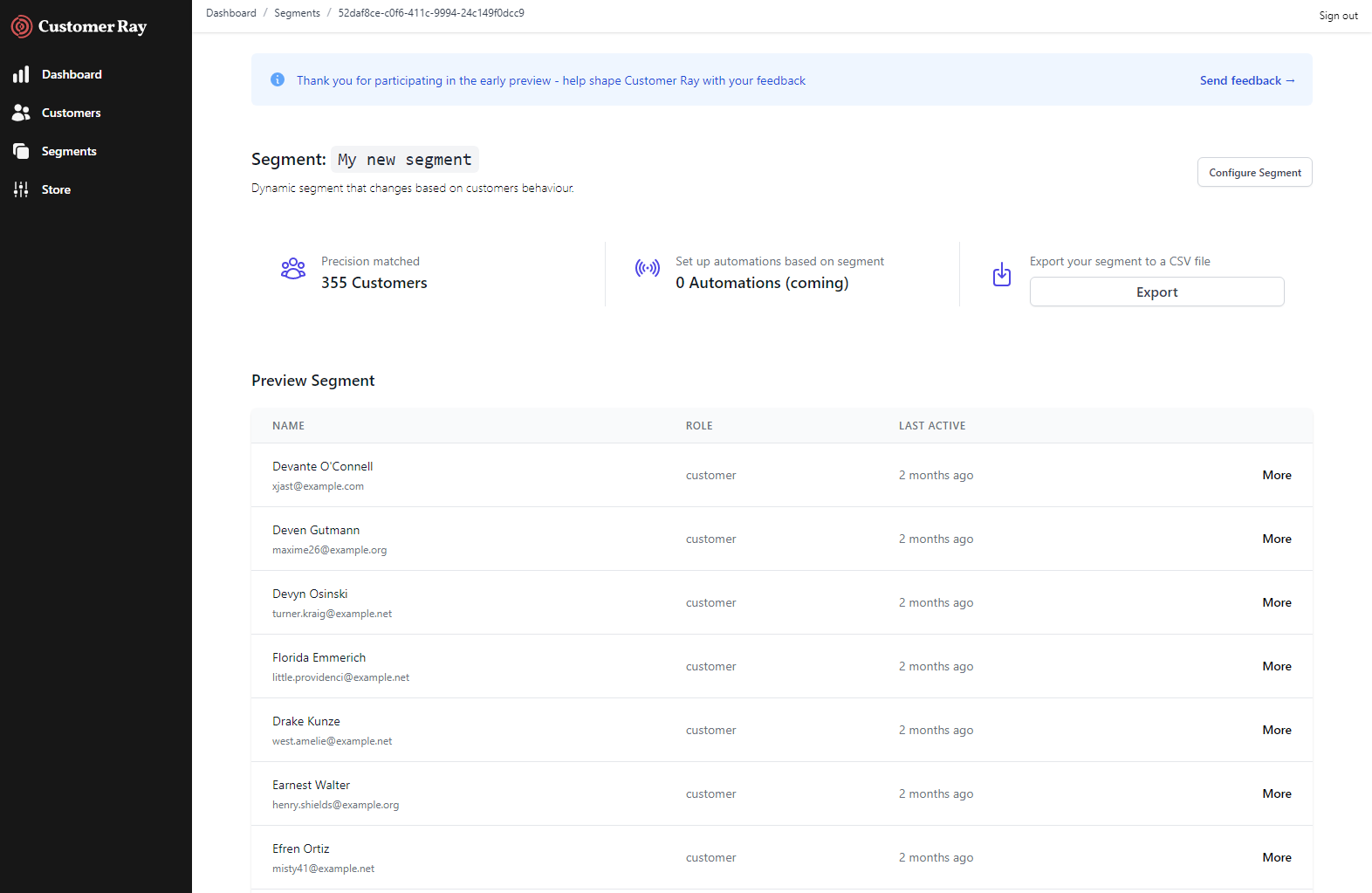 Export Precision Matched Customers
Export any segment of customers into CSV format for excel, sheet and other use..
Join the early preview
We are determined to create a platform for serious store owners to grow through customer understanding and smart automations.
Automated Workflows (Coming)

Set up workflows to automatically complete repetitive work based on customer insights, segments and more.

Advanced Exports (Coming)

Export a wide-range of data from WooCommerce including products, orders, customers without any stress on your servers.

AI Intergrations

We will work with store owners to provide their store with AI where possible.
Limited - Free during early preview
We are building the next generation of tools for eCommerce stores. Let's shape the future of Customer Ray and your store together.
Limited Spots
$0
Free during beta - Particpate in the beta and get access to our features for free.
Deep insights into customers

Segments based on analyzation

Export matched customers

Help shape the future

Much more coming..
Request Access
Frequently asked questions
If you have anything else you want to ask, reach out to us.
How does it work?

You'll be guided to securely connecting to your store via the WooCommerce REST API. We use secure AES-256 encryption for API keys.

What data is stored?

Customer Ray will sync and store all orders, customers products, coupons for continous analyzation. You can delete your store and all data anytime.

Will my store remain fast?

Absolutely! We've designed Customer Ray has a minimal impact on your store. You don't need to install an additional plugin, and we batch sync data via the built-in WooCommerce REST API. All heavy analyzation take place on our servers.